Innovation@USIM ( Intelligence Rehabilitation & Muamalat Interactive Game )
Innovation@USIM ( Intelligence Rehabilitation & Muamalat Interactive Game )
Baca Seterusnya
Baca Sedikit
2902 dilihat - 1 tahun yang lepas
---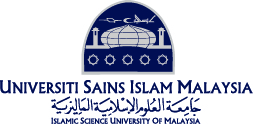 Intelligence Rehabilitation Aligned with sustainability, the research focusing in remote monitoring patients' progression which ...
Intelligence Rehabilitation
Aligned with sustainability, the research focusing in remote monitoring patients' progression which is telerehabilitation and intelligent rehabilitation. The problem is, where the patients have difficulties in sustain the exercise from home and difficulties in driving to the rehab centres. Then, need someone to help them in remotely traveling. By using telerehabilitation, and able to remote patients monitoring by medical doctors from hospitals. In additional, the innovation also align with Malaysia initiate on green technology reducing petrol. Intelligent Rehabilitation is aligned with USIM which is focusing on sustainability development goals. As the integration naqli and aqli will make patients comfortable performing at home with their mahram and reveal their aurat with limitation.
2. Muamalat Interactive Game
Muamalat Interactive Game is an innovation that incorporates the concepts and operations for retail products offered by Islamic banks. This game involves the participants (contracting parties) using retail muamalat Islamic banking products for personal financial management. These financial products utilise Islamic contracts such as ijarah,tawarruq, rahnu, musharakah mutanaqisah, murabahah and other supporting contracts. This game features interactive muamalat transactions between the contracting parties playing the game. This game is fun learning activities, useful for Islamic banking retail product users, Islamic finance practitioners, especially the front liners marketing Islamic financial products and students in Fiqh Muamalat, Islamic finance, Islamic banking and Islamic accounting courses as well as the general public interested in Islamic finance. MIG could assist the players to visualize the Shariah concepts applied in the contracts mentioned. This is because; at current there are lacks of awareness among the users of Islamic banking products on Shariah-compliant product features. This game also promotes ways to invest in halal investments and creates social awareness of the ummah on Shariah-compliant banking.
Baca Seterusnya
Baca Sedikit
---
Profil Pembentang
Profesor Madya Dr. Waidah Binti Ismail &...
Profesor Madya Dr. Waidah Binti Ismail Lead Inventor (Intelligence Rehabilitation) Faculty of Science and Technology
2. Profesor Madya Dr. Syahidawati Binti Haji Shahwan
Lead Inventor (Muamalat Interactive Game)
Fakulty of Economics and Muamalat
Baca Seterusnya
Baca Sedikit
---
Kategori Program
Inovasi
---